I'm having my 4th set of hicup for the day. Gonna drive me crazy soon. *changed my header. Nice???

Was clearing up my draft posts and found this 2-word post. These 2 words are THE WORDS i keep coming across during my revisions for the exam.

proliferating           eclecticism
Anyway, THIS SAT! My cell group is having a dinner party at Katong. I saw the pics of the cafe. Looks good! Can't wait to head over there and snap pictures of ppl enjoying food, food and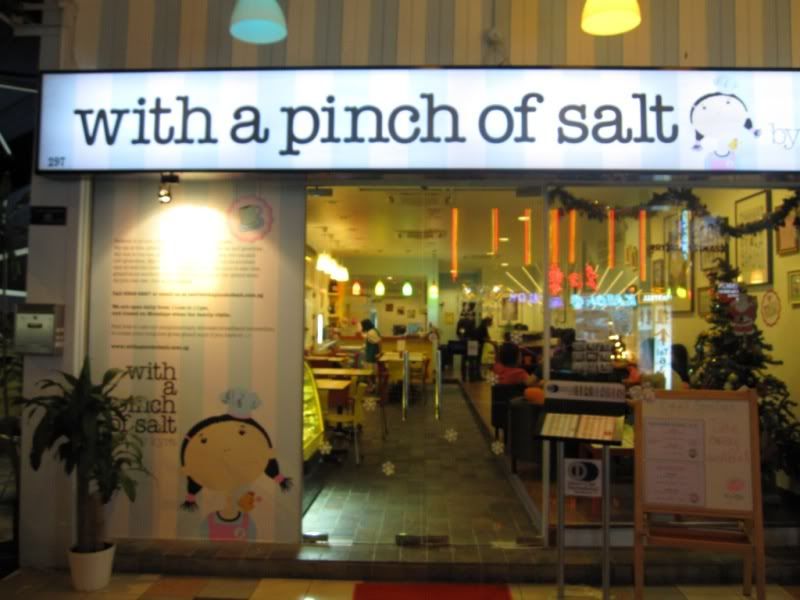 Really glad that exams are over. I used to love exams when i'm in sec sch because i noe holidays are coming! As i grow up and move into tertiary education, i dread exams. o(>.<)o
A
s for now, holidays means time to rush to work and earn $ to cover expenses for my next school term. Not alot of ppl know bout this and i think my readers shld know why i'm always working.
Whatever stuff i buy, eat, use is from my pocket. Nothing comes from my parents other than the roof over my head. 
My school fees for NUS is covered 90% by bank loan and 10% cash. 10% cash will be around 1.2k per academic year. Pay in 2 sememsters, $500+ and $600+ half yearly. 
Food, entertainment, transport oso from my pocket. Holidays are: 1 month in Dec and 2.5 months in May-July, that's the only window of opportunity to top up my pocket. 
Got a maths problem for you!
Ah Lian spends $8 to buy a chicken, and sells to me for 9 dollars. Then she thinks that it is not worthwhile, and spends $10 to buy back from me. She sells it to another person for $11. I earned $1, but how much did Ah Lian earn?
More than 50% of people answered wrongly, you are not one?