I had a fullfilling sunday! Was pretty free so i took the precious time to tidy and revamp my table. I'll do that in another post.
The giveaway items will be up after my jog. :D
My dad got 2 cartons of Canon printer inks. Wonder who gave it to him. He asked me to sell them away. So here are the pics.
BCI-3PC Photo Cyan only. $10 each. Interested party, leave your contact detail(email/hp/name) under comments or chatbox. Will contact you on the transaction.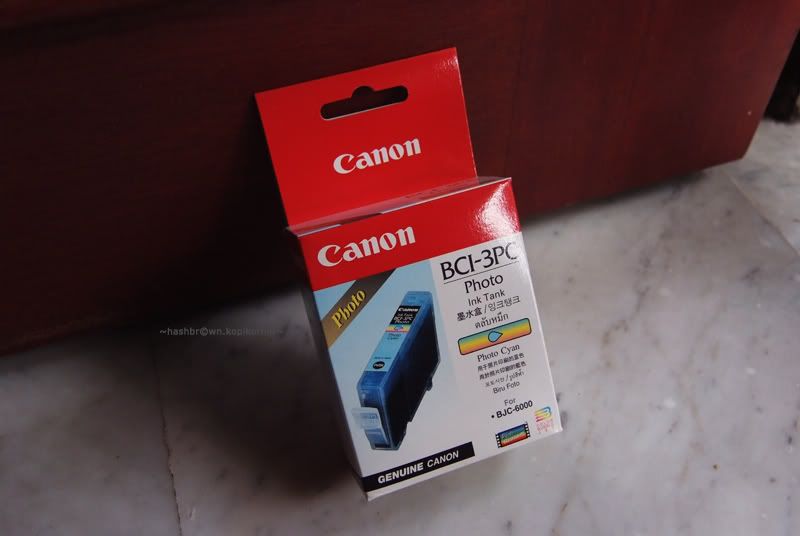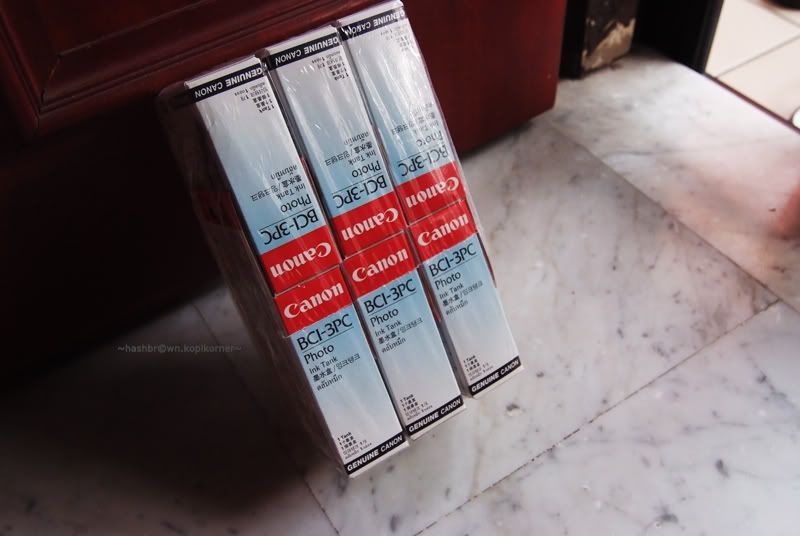 $5 only...Motorola co-axial modem.
$10 only. Ipod nano lanyard + earphone. Brand new !